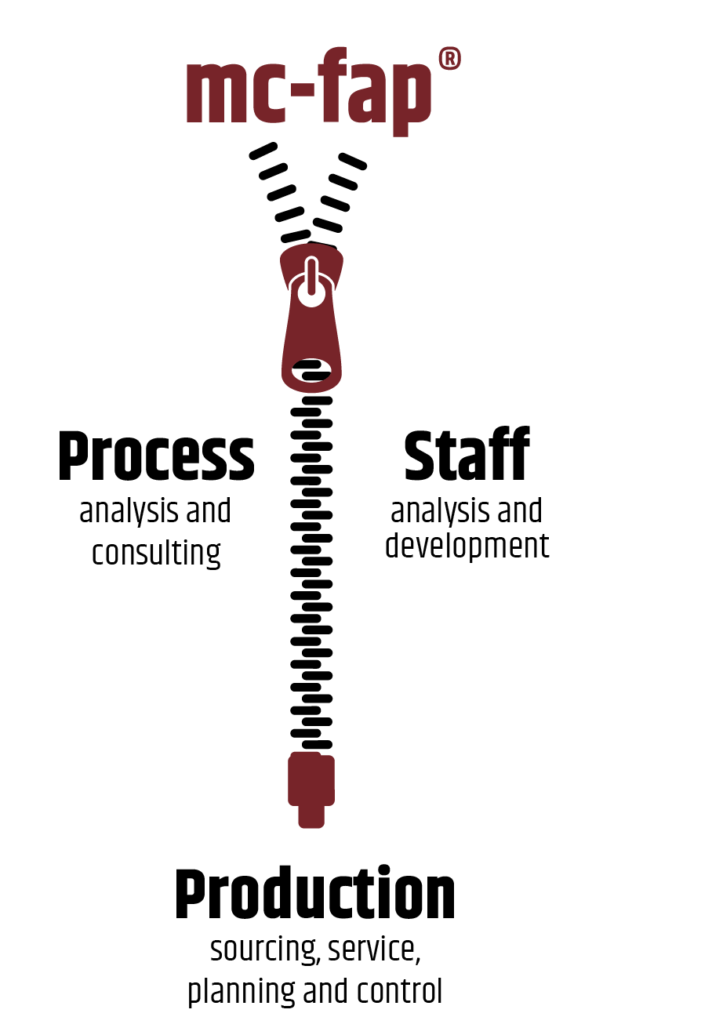 Process and staff analyses for productions in the clothing industry
The modern clothing industry is characterised by rapid dynamism and constant change.
Globalisation, ceaseless market changes, increasing cost and competitive pressure as well as disproportionately high fluctuations pose major challenges to manufacturing companies.
Investments in production facilities abroad require efficient adaptation to regional conditions as well as ongoing development of implemented systems and working methods.
Only by closely analysing all relevant aspects of the company – including structures, processes and staff – is it possible to identify the causes of existing deficits, find solutions and devise forward-looking strategies for long-term success.
We offer our customers a holistic solution with professional process and staff analyses: drawing on our years of expertise in the textile sector, in clothing manufacture and organisational psychology, we support you in determining and successfully realising optimisation potential.